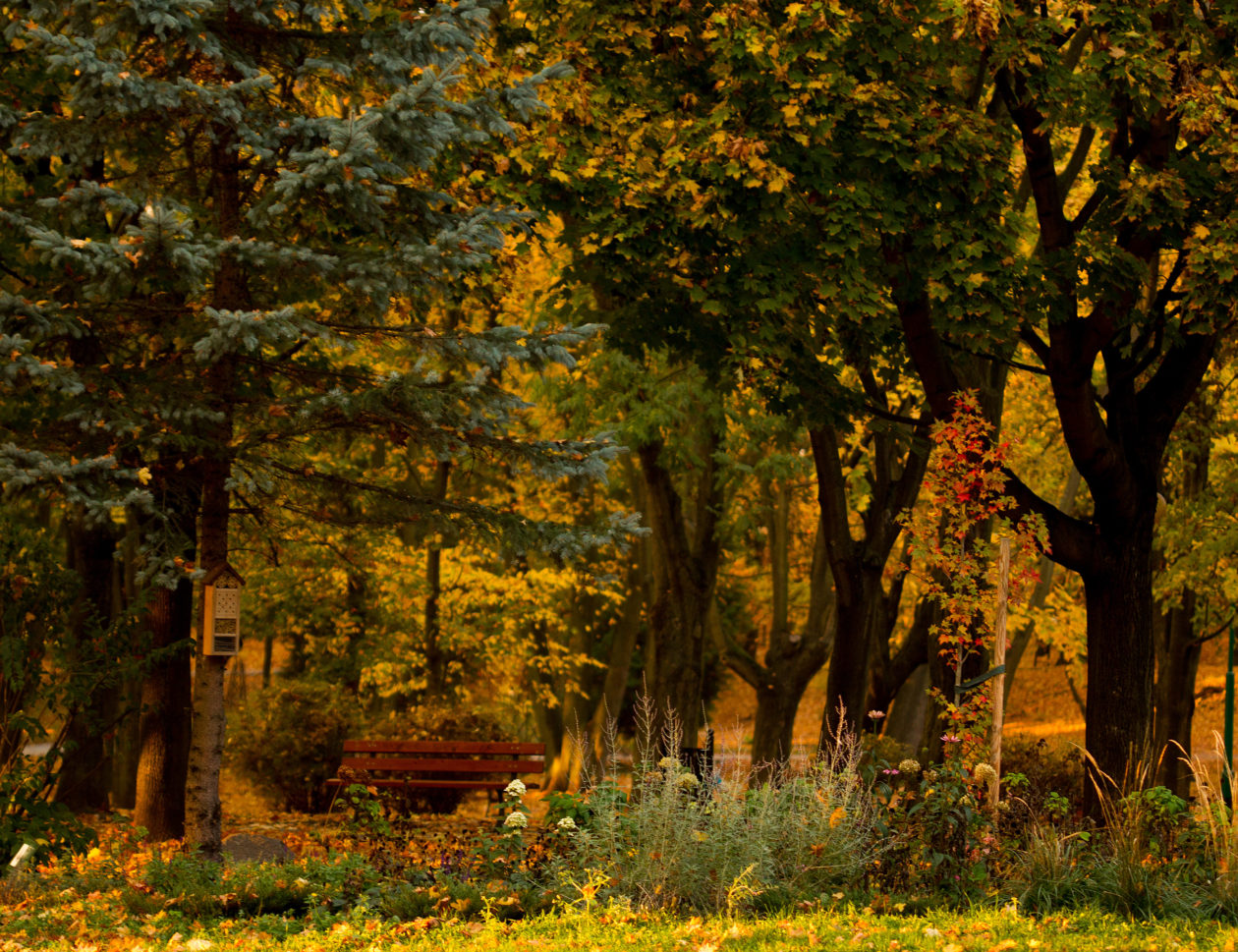 Park miejski im. R. Traugutta zlokalizowany jest w centrum miasta Kutna, a jego powierzchnia zajmuje ponad 4 hektary. Park powstał podczas dwudziestolecia międzywojennego. Był wtedy, podobnie jak dziś, miejscem wypoczynku i rekreacji.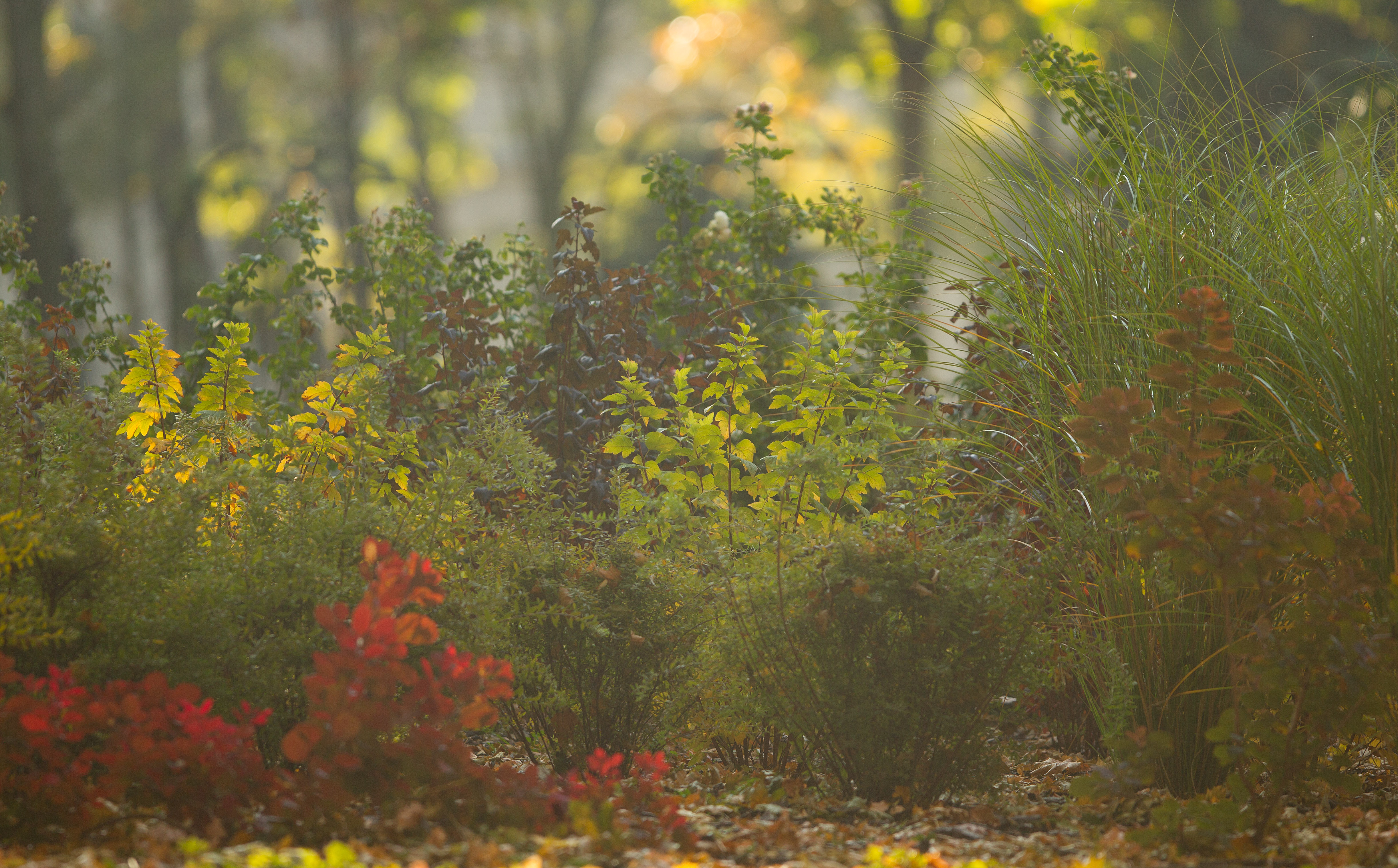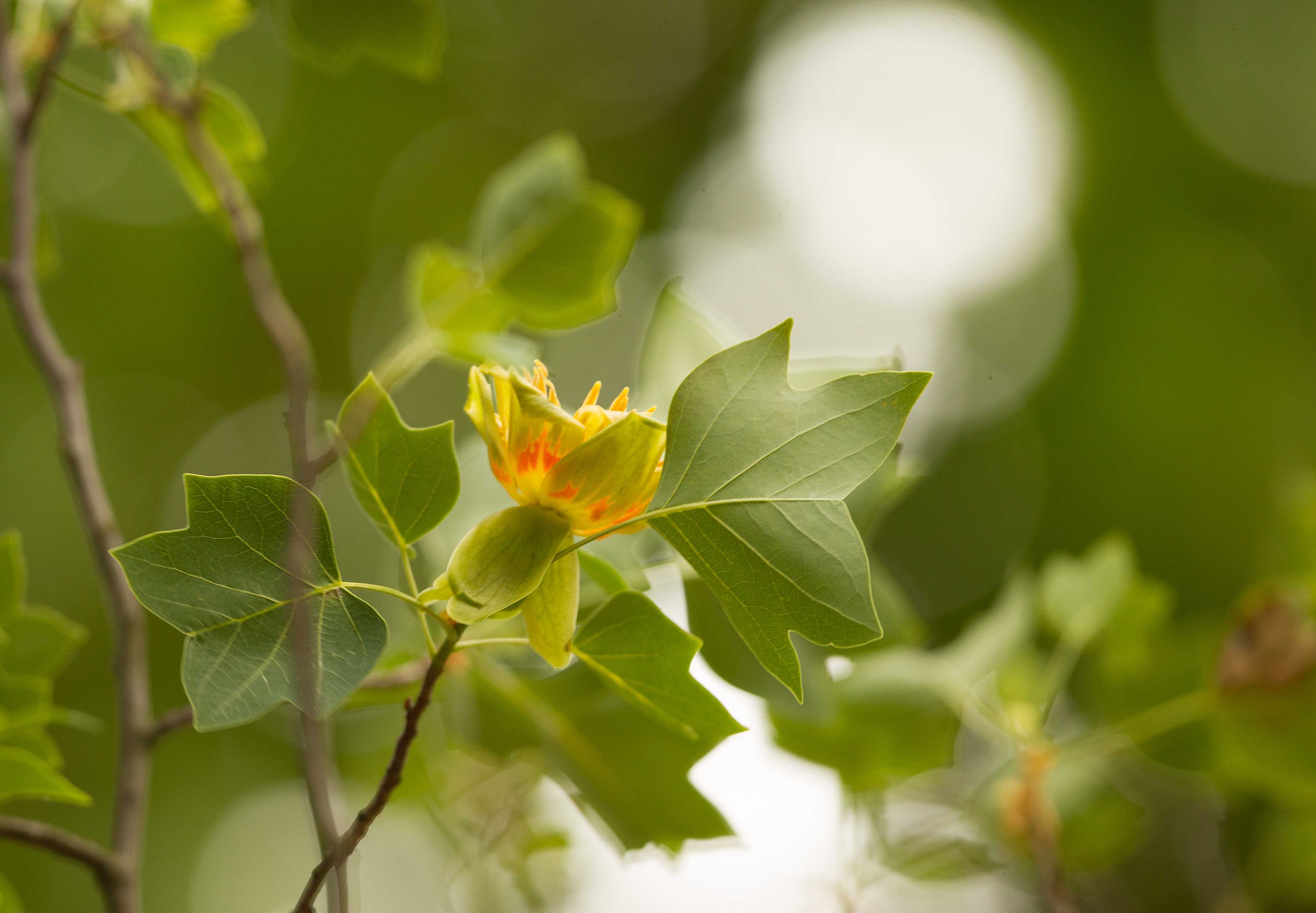 Obiekt położony jest na terenie o mocno zróżnicowanych wysokościach, co nadaje mu ciekawą kompozycję krajobrazu. W najniżej położonym punkcie znajduje się staw z ulokowaną w centrum fontanną. Brzegi stawu zostały uregulowane i wzmocnione poprzez rozłożenie faszyny.
Wśród drzewostanu parku spotkamy lipy drobno- i szerokolistne, trzy rodzime gatunki klonów: zwyczajny, polny i jawor, graby, jesiony, platany, miłorzęby, ambrowce, żywotniki, dęby szypułkowe i czerwone, tulipanowce, brzozy, grusze, lilaki, robinie, kasztanowce czerwone, świerki zwyczajne i kłujące oraz modrzewie. Rosną tu także pojedyncze okazy jarzębin, jarząbów, katalpy czy wiązów. Krzewy reprezentowane są m. in. przez jałowce, irgi, bukszpany, śnieguliczki, tawuły, hortensje, jaśminowce, derenie, ogniki, wiciokrzewy i forsycje.
Na terenie parku rośnie ponad 90 odmian róż licencjonowanych, zaaranżowanych na rabatach różanych, różano-bylinowych oraz pergolach. Wśród odmian spotkamy: Lady Kutno, Bad Birnbach, Rosa rugosa 'Hansa', Rosa hugonis, Ketchup & Mustard, Fairy, Kosmos, Aprikola, Lions Rose, Hansestadt Rostock, Amadeus, Ascot, Leonardo da Vinci, Jazz, Paprika, Florentina, Star Profusion, Amber Sun, Larissa, Bengali, Knirps, Parole, Out of Rosenheim, Stephanie Baronin zu Guttenberg, Sirius, Rosarium uetersen, Hommage a Barbara, Lupo, Moonlight, Uetersener Klosterrose, Apache, Belvedere, Candlelight, Erotica, Milano, Lampion, Orient Express, Rose Bordeaux, Maritim, Sweet Parole, Dolomiti, Rose de Tolbiac, Elfe, Neon, Marylka, Kutno, Kopernik, Sympathie, Artemis, Melusina, Santana, Antike, Sommerabend, Bukavu, Weneda, Dukat, Cherry Lady, Maria Theresia, Barock, Schöne Koblerzerin, Roter Korsar, Angela, Mein schöner Garden, Nostalgie, Sommersohne i wiele innych.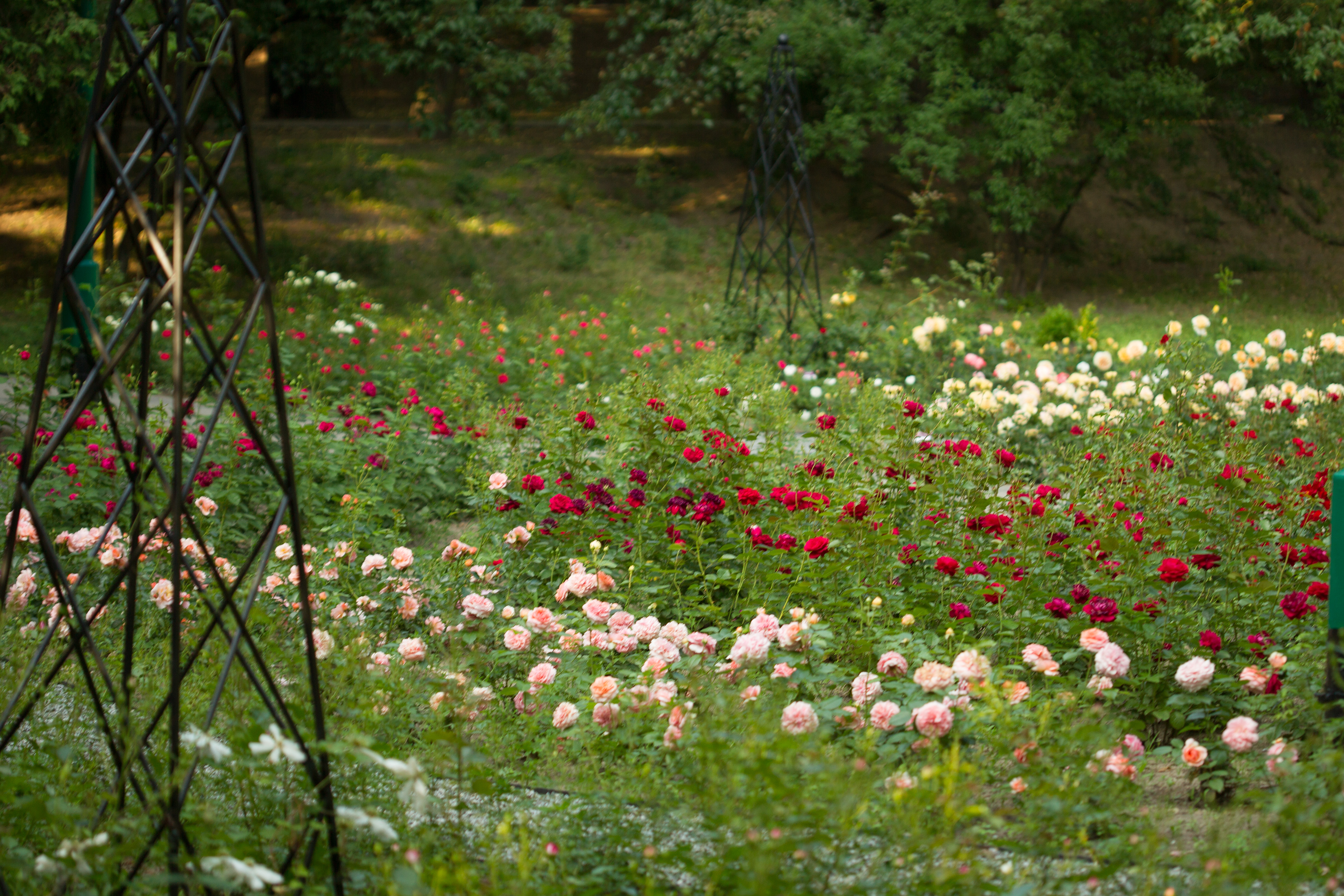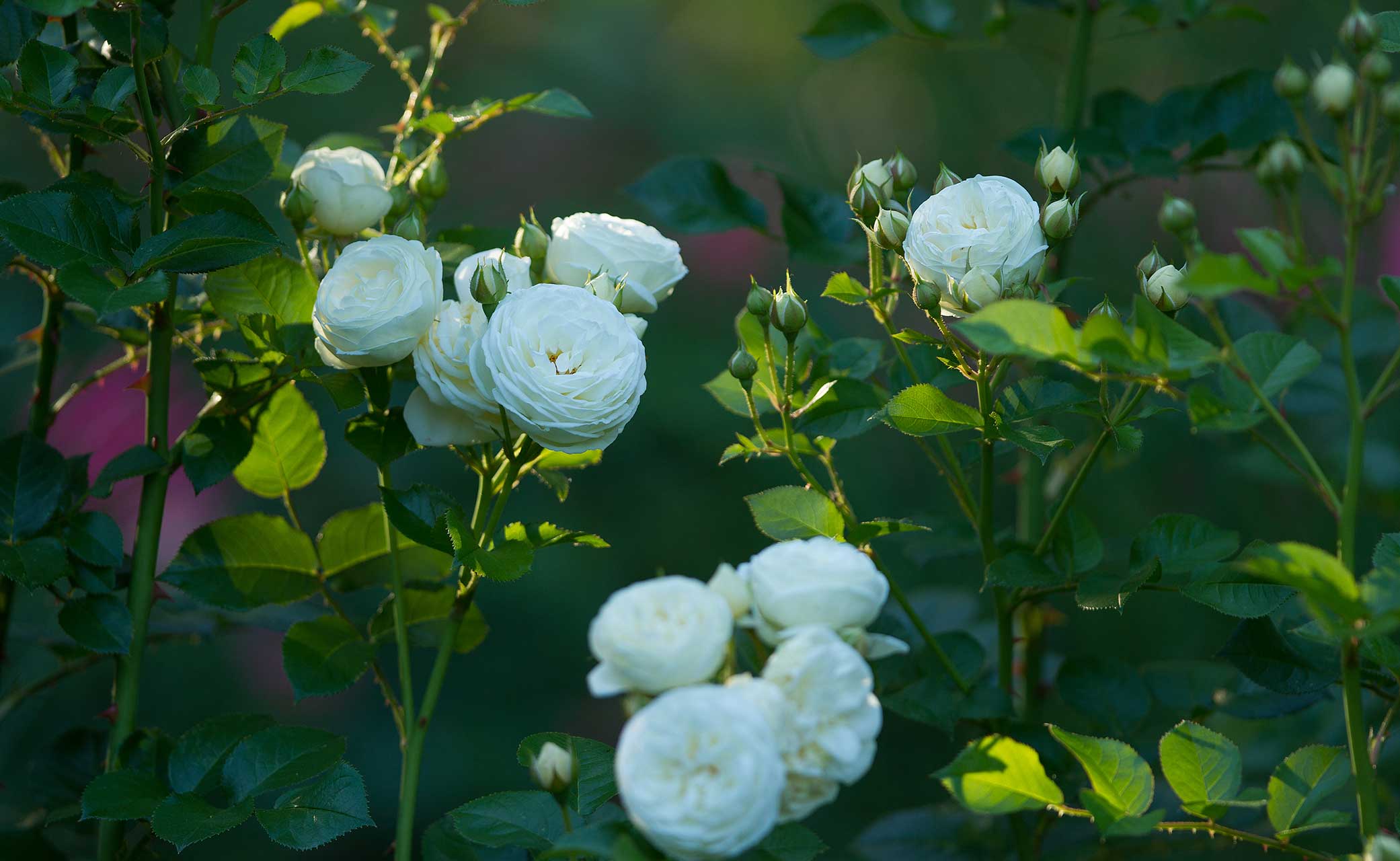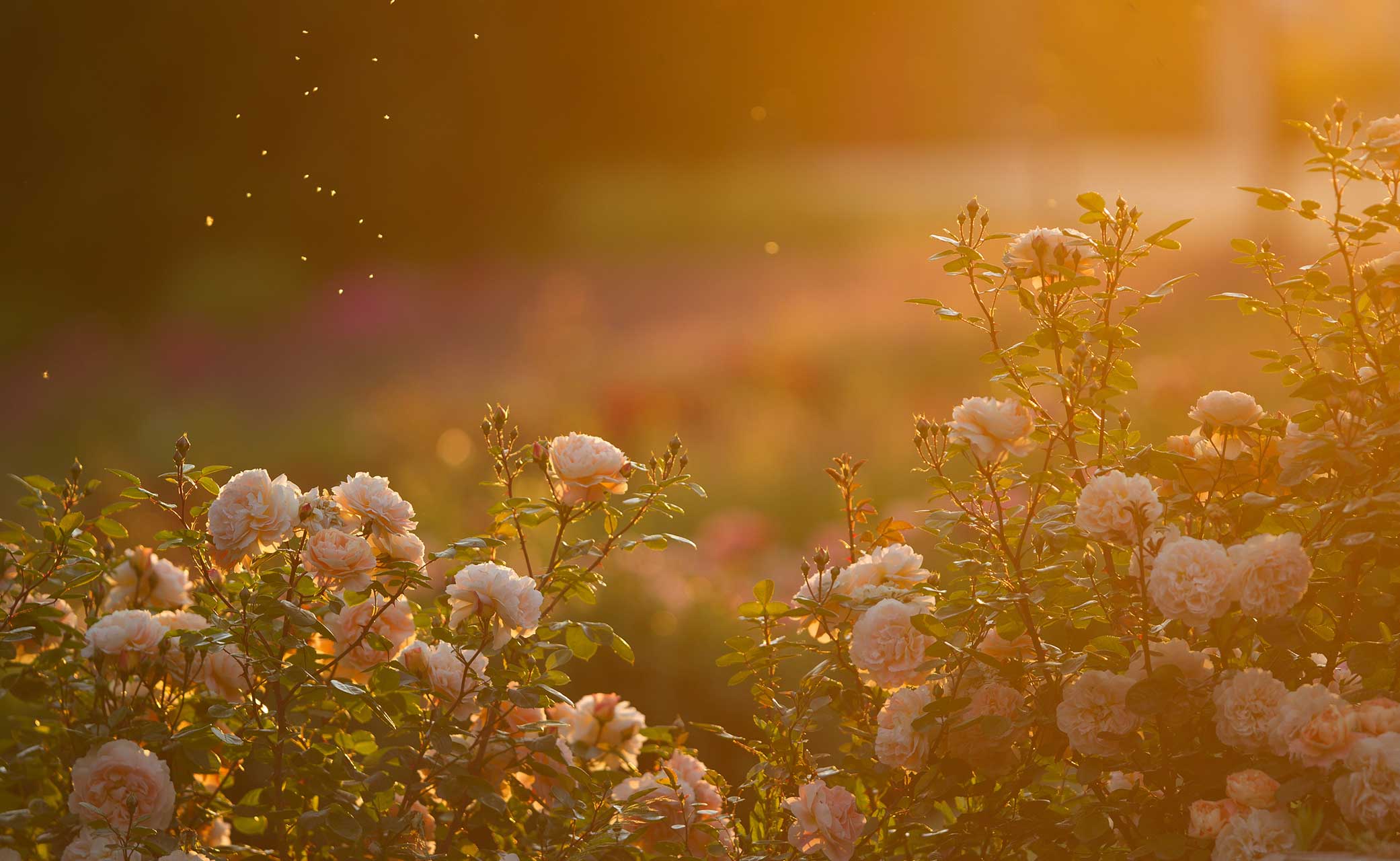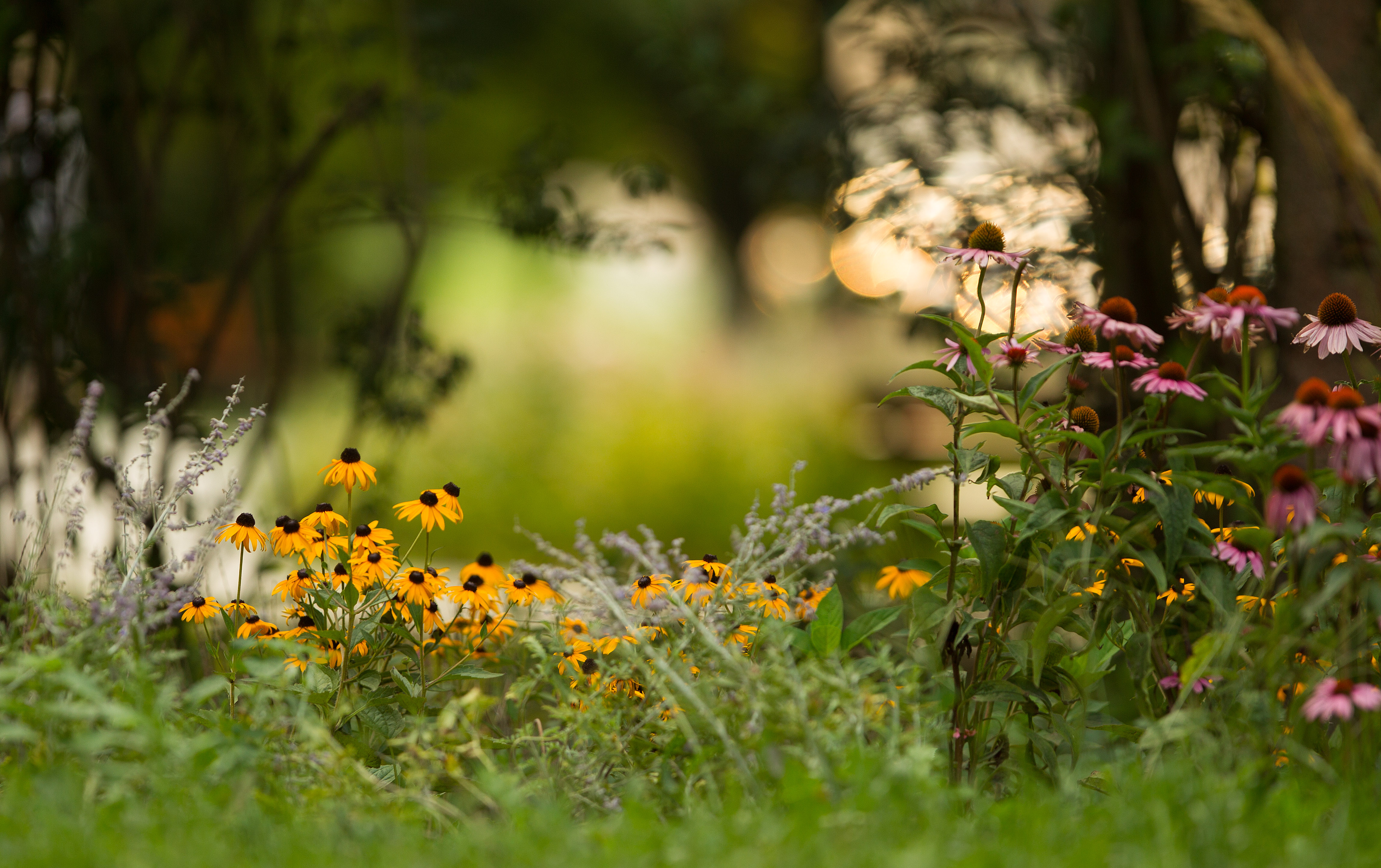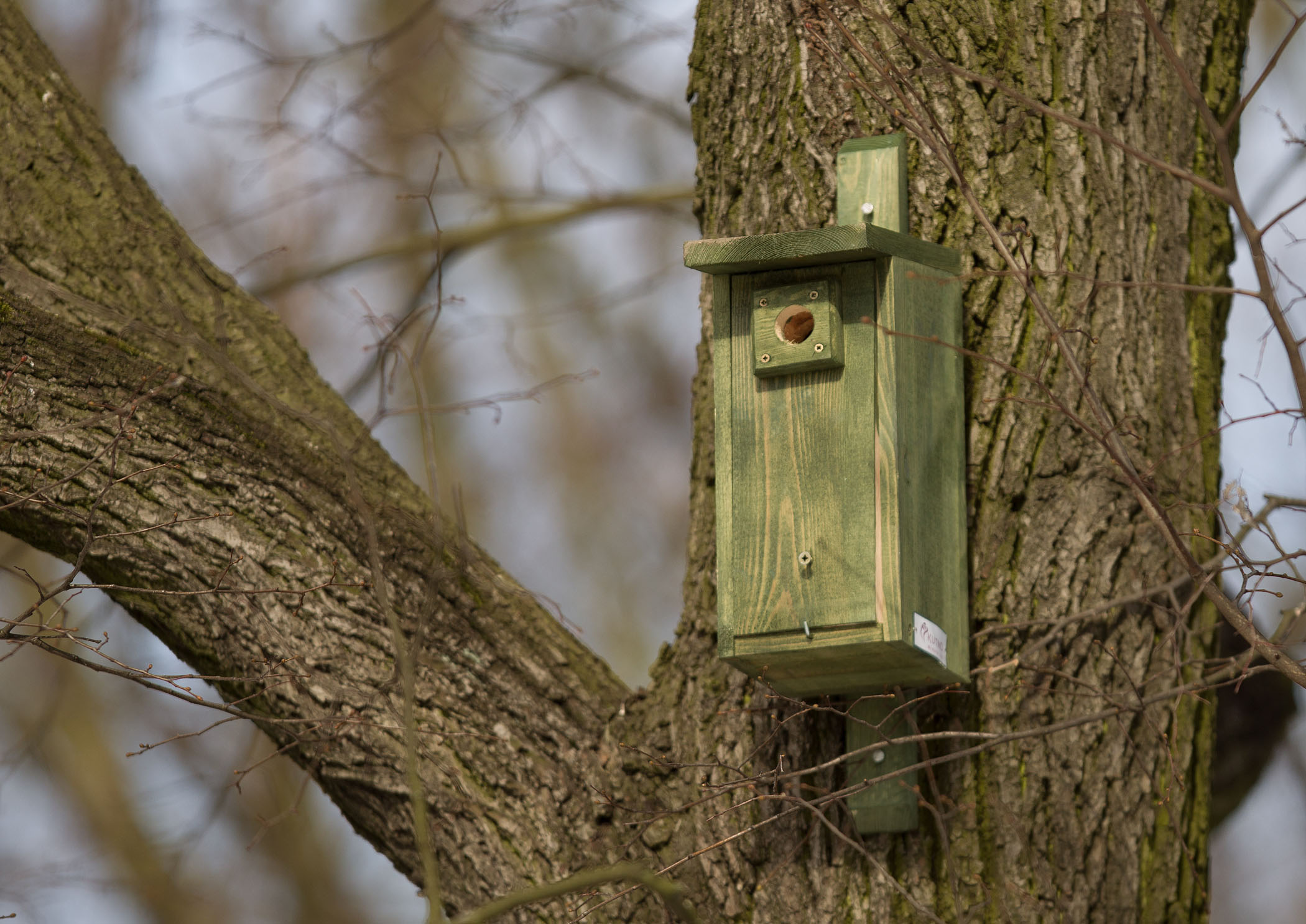 Park to także miejsce atrakcyjne dla owadów i ptaków. Gniazdują tu m. in. kosy, kwiczoły, szpaki, sikory bogatki i modraszki, muchołówki szare, zięby, wilgi, sierpówki, grzywacze, kawki, pełzacze czy szczygły. W parku zamontowanych jest ponad 20 budek lęgowych oraz kilka domków dla owadów. Te ostatnie mają nawet specjalnie założoną rabatę składającą się z jeżówek, rudbekii, lawendy, perowski, budlei, szałwii, naparstnic czy floksów.
W parku znajduje się pomnik kutnowskiego hodowcy róż Bolesława Wituszyńskiego oraz dwie instytucje miejskie: Kutnowski Dom Kultury oraz Miejska i Powiatowa Biblioteka Publiczna im. S. Żeromskiego.