Największy kompleks zorganizowanej zieleni na terenie naszego miasta. Park znajduje się w południowej części Kutna i zajmuje około 17 hektarów.
Obiekt postał w latach 1775-1791 i był wówczas ogrodem dworskim przy Pałacu Gierałty. We wspomnianym pałacu swoją siedzibę ma obecnie Państwowa Szkoła Muzyczna.
Historycznie, jak i współcześnie (rewaloryzacja w roku 2014), park dzieli się na dwie części. Pierwsza to symetryczny ogród, przypominający nieco swoim układem ogród francuski. Druga to krajobrazowy ogród, który powstał w latach 1826-1840, podczas przebudowy rezydencji.
Na wschodnim krańcu parku stoi kaplica poświęcona Mniewskim, czyli właścicielom miasta w XIX wieku. Obecnie mieści się tam Muzeum Bitwy nad Bzurą. Tuż obok kaplicy położony jest pomnik poświęcony żołnierzom poległym w Bitwie pod Kutnem 1939 roku oraz parkowy staw. Ponadto w parku znajduje się plac zabaw.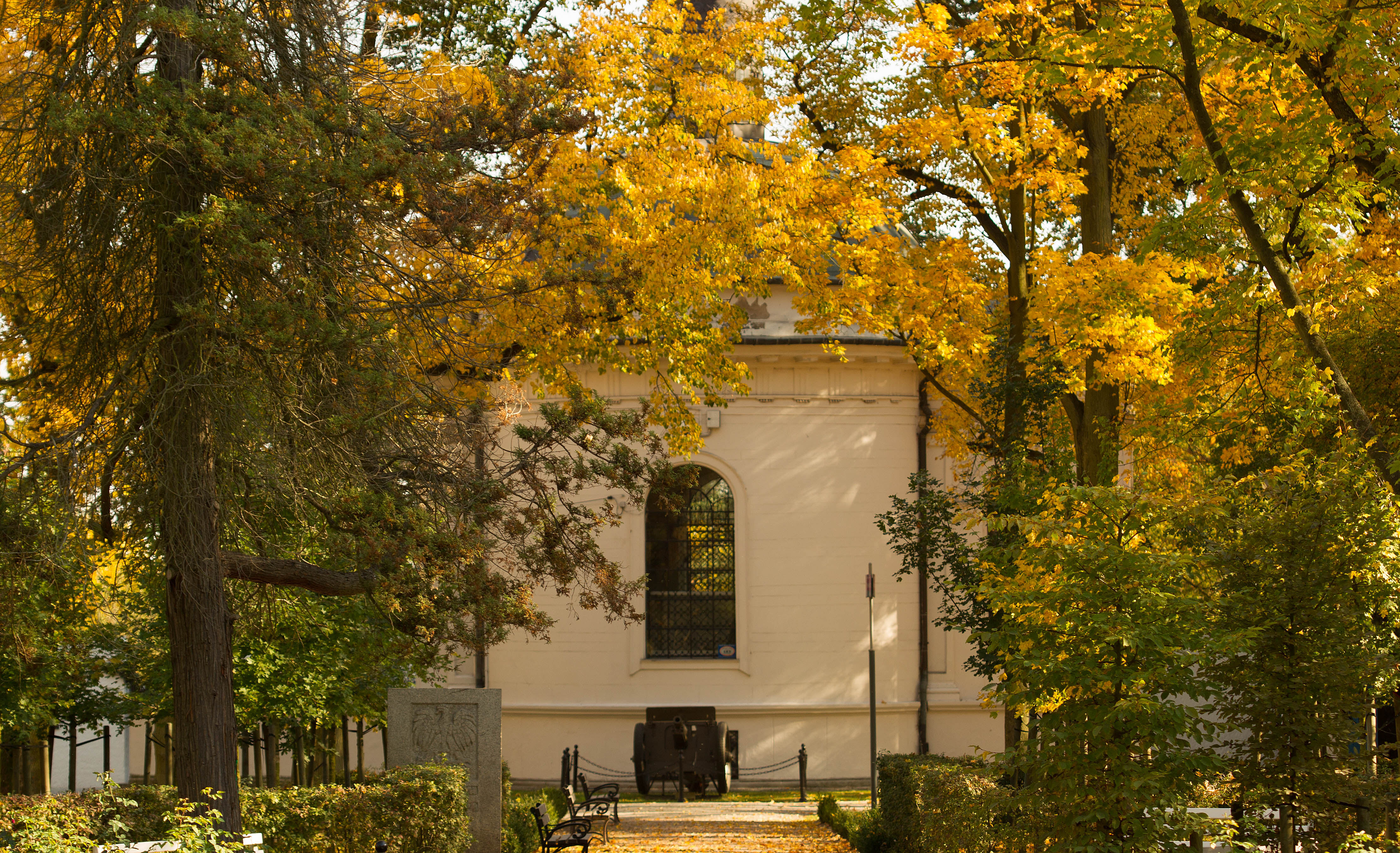 Symetryczny ogród składający się z bukszpanów, cisów, formowanych grabów, szpalerów głogów oraz róż w historycznych odmianach. Sektory odgrodzone bukszpanem wzbogacone są bylinami: dzwonkiem skupionym i brzoskwiniolistnym. W części tej spotkamy interesujące gatunki dendroflory – platany, kasztanowce, glediczje, dęby i lipy.
Przypomina naturalny las z bogatym runem. Drzewa to przede wszystkim graby, dęby oraz jesiony. Runo w kwietniu reprezentuje charakterystyczny dla naszych lasów liściastych aspekt wiosenny – zakwitają wtedy zawilce białe oraz złocie. Następnie zastępują je większe byliny. W strefie tej zostały nasadzone m. in. paprocie, podagryczniki, kopytniki, języczniki i gajowce.
Warto wspomnieć, iż na opisywanym terenie spotkamy pomnikowe okazy drzew: dęby szypułkowe, kasztanowiec oraz świerk.